The Ovega-3® Advantage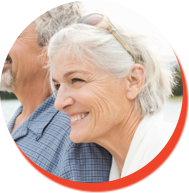 The Ovega-3® Advantage
Ovega-3 Vegetarian/Vegan Omega-3 Supplement Benefits
Better Nutrition Magazine has named Ovega-3 a 2014 Best of Supplements award winner in the Omega-3 supplement category.
With 500mg of omega-3s, Ovega-3 provides the same heart-healthy benefits of traditional omega-3 supplements and oils but without the unpleasant fishy aftertaste and impurities associated with some omega-3 fish oils.* Why? Because our supplement is plant-based, not fish-based.
So what good things does Ovega-3 have?
Over 4x more omega-3 than krill oil‡
Heart healthy EPA & DHA* not found in flax or chia seed oils
It's sustainable and plant-based, so it's a vegetarian- and vegan-friendly supplement
And what doesn't Ovega-3 have?
A fishy aftertaste like other omega-3 supplements
Ocean-borne contaminants
GMOs
Gluten‡‡
Soy, lactose or sugar‡‡‡
This is the Ovega-3 advantage. We've cut out the middleman – fish– found in many other heart health dietary supplements and have gone directly to the source by using algae, to give you the multiple health benefits of omega-3 fatty acids.* To learn more about Ovega-3, including why it is a great, vegetarian/vegan alternative to fish-based omega-3 supplements, check out our video.
‡Compared to Mega Red Omega-3 Krill Oil, 350mg. Mega Red is a registered trademark of Reckitt Benckiser.
‡‡Meets the FDA guidelines for gluten-free.
‡‡‡Not a low calorie food.
Supplement Facts & Directions
Directions for Use:
For use as a dietary supplement, take one (1) softgel per day.
Storage Directions:
Store at room temperature. Do not expose to excessive heat, humidity, or direct sunlight.
Do you know...
...That DHA & EPA come from algae? Learn why getting your DHA & EPA straight from the source is better. Ovega-3 vs. Fish Oil.